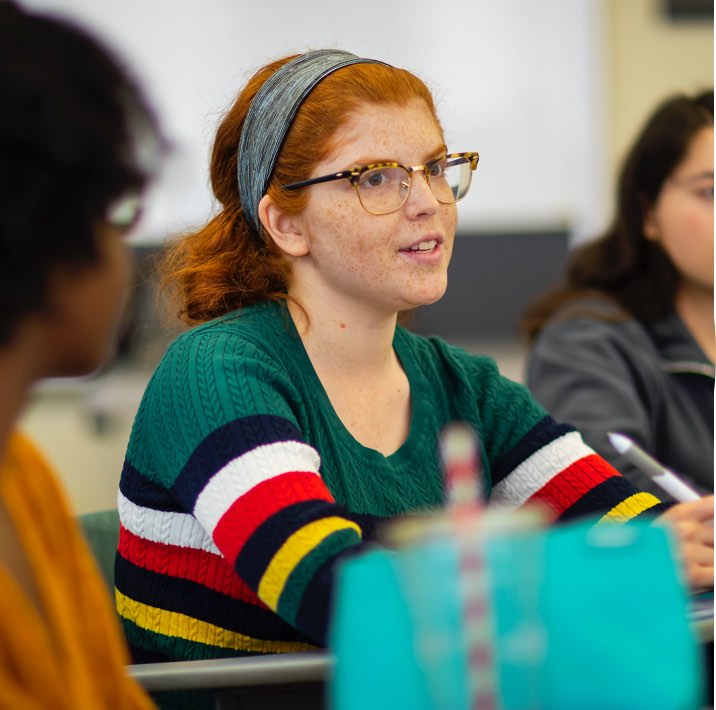 At its best, higher education prepares students for living productive and fulfilling personal, professional, and civic lives. One of the most important roles of a great university is to encourage open dialogue, the free exchange of ideas, and civil and robust expression of divergent views, on our campus and all around the world. This mission has never been more important than it is today, when social, cultural, economic and political divides—and the inability to talk across them in constructive ways—strain the very fabric of civil society and democracy.
course goals
SNF Paideia designated courses are designed to examine the theory and practice of dialogue across differences and to apply a dialogue lens to issues of citizenship, community service, or individual and community wellness.
They do so through different disciplinary and interdisciplinary perspectives, allowing students to connect these topics to their individual interests, core school requirements, and majors. While courses vary in their size, topic, and approach, individually and collectively they are intended to provide students with the scholarly and applied knowledge, skills, ethical orientations, and experiences necessary for integrating their personal, professional, and civic identities – that is, for "educating the whole person."
Course Requirements
Faculty from all of Penn's twelve Schools may develop and teach SNF Paideia designated courses, which are open to all Penn undergraduates. Courses include one or more of the following foci:
Examine theories or practices of deliberative democracy, civil discourse, conflict and cooperation, and other related topics;
Equip students to engage diverse social, cultural, economic, or political perspectives and provide opportunities for them to practice these skills;
Explore ethical approaches to engaged citizenship and civic leadership within a particular discipline(s);
Investigate individual and community wellness as it relates to sustainable, holistic civic engagement and dialogue.
SNF Paideia courses are open and accessible to students from all four undergraduate Schools and are intended to be taught regularly, at least once every other year. They often incorporate opportunities for community engagement, guided research, or other innovative teaching strategies that engage the whole person. SNF Paideia courses may also fulfill Department and/or School requirements, with the approval of the Department or School in question. SNF Paideia courses are typically new or significantly revised courses.
Course Support
Paideia typically provides a stipend of up to $10,000 to support new course development and usually can offer up to $20,000 in support during the teaching of the course. The teaching funds may be used as salary by the instructor (if the course is an overload), to hire a graduate TA or other instructional support, cover the costs of student research or travel for the course, or other course-related expenses approved in advance by the SNF Paideia Program.
Proposal Process
To propose a SNF Paideia designated course, complete the course proposal form and return to the program's Executive Director, Leah Anderson. Proposals will be evaluated by the Paideia Program's Faculty/Staff and Student Advisory Boards, in consultation with leadership from the appropriate Departments and Schools. SNF Paideia courses that will also fulfil Department or School requirements must be approved through the Department's or School's normal review process.
If you have questions about the proposal process or would like a Word Doc of the proposal form, please contact Kaitlyn Hendrickson.