Meet with an advisor.
Students may apply or be nominated for an SNF Paideia Fellowship in the spring semester of their first year. Students who have questions may meet with a SNF Paideia staff member to discuss the program.  
Schedule Appointment
An interconnected education.
The Paideia Fellowship Program is a unique opportunity for students to bridge their academic interests with experiential development of skills essential to becoming an engaged global citizen.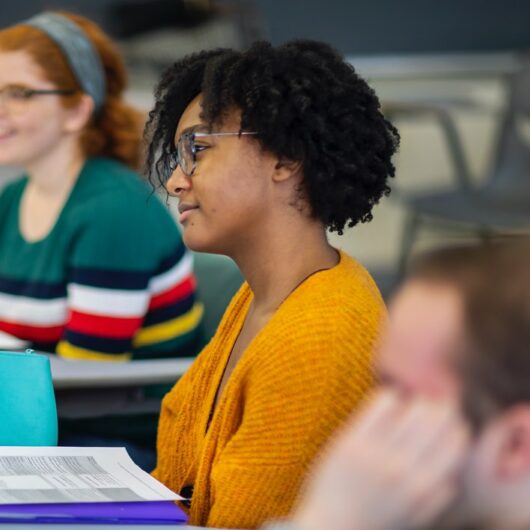 What our Fellows are saying
Through the Fellows proseminar, I began to dive into the world of impact investing and realized the possibility to combine my career interest in finance and my passion for civic engagement, social justice, and environmental awareness. I never expected the SNF Paideia Fellows program to clarify the internal conflict I was having with my professional interests, but it did that and more. With guidance from the proseminar instructors, I discovered the intersection of business and social impact and now have a clearer sense of my path forward.
Structure of the Program
Seminars
Enroll in a half-credit unit proseminar in the fall semester of their sophomore and junior years. Proseminars are designed to build community among the Fellows and to help students develop a vision for their time at Penn that integrates healthy civic engagement with their academic, personal, and professional goals.
Courses
Take an additional three Paideia designated courses, choosing the classes best suited to student interests and academic schedule. These courses may be taken at any time during a student's four years at Penn. SNF Paideia designated courses will be noted on a student's transcript.
Capstone Project
Complete a senior capstone project that integrates a Fellow's major with civic dialogue, service, and/or wellness. This can be completed as part of the Capstone Project requirements of a student's major. Paideia staff will advise each Fellow to tailor the goals and expectations to major requirements, academic interests, and civic engagement goals.
Unique Opportunities for Fellows
Participate
Engage in co-curricular activities related to issues of wellness, service, and citizenship designed exclusively for SNF Paideia Fellows.
Facilitate
Serve as student facilitators at SNF Paideia-sponsored campus events, and as mentors to future classes of SNF Paideia Fellows.
Experience
Apply for financial support for a summer internship that is related to SNF Paideia program themes. Funding could cover a stipend and housing costs while completing an internship (typically the summer after junior year).
Lead
Apply for up to $4,000 a year to execute a research or community project related to dialogue, service, civic engagement, or wellness. These funds can be used for various purposes including course and capstone-related work.
Those who successfully complete the SNF Paideia Fellows Program will receive a SNF Paideia Certificate.
Meet Our Fellows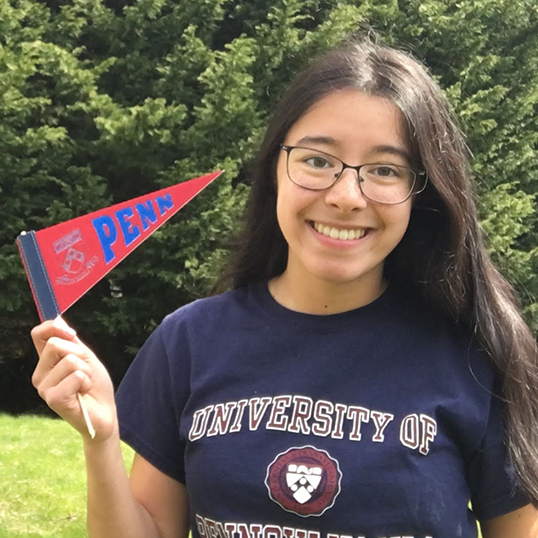 Fellow,
Class of 2023
Catherine is pursuing an uncoordinated dual degree with Wharton and the School of Engineering and Applied Science. As a bioengineering…
Read More