Apply for a fellowship.
Students may apply or be nominated for an SNF Paideia Fellowship in the spring semester of their first year. Applications are due Sunday, February 27.
Apply Now
An integrated, holistic education.
Drawing from all four undergraduate schools, the SNF Paideia Fellowship Program provides an opportunity for students to go deeper.  The fellowship is a unique, three-year program that bridges students' academic interests with experiential development of skills essential to becoming an engaged global citizen both while a student at Penn and beyond.  Those who successfully complete the SNF Paideia Fellows Program will receive an SNF Paideia Certificate and recognition on their transcript.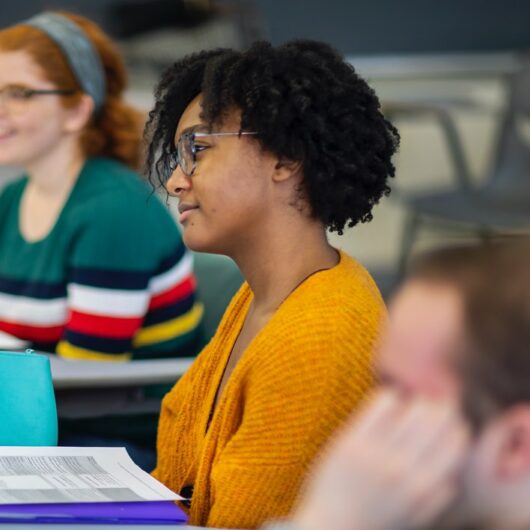 What our Fellows are saying
Through the Fellows proseminar, I began to dive into the world of impact investing and realized the possibility to combine my career interest in finance and my passion for civic engagement, social justice, and environmental awareness.
Unique Opportunities for Fellows
Engage
Apply the theory and practice of dialogue in courses and co-curricular Fellowship activities to cultivate citizenship, enhance effective service, and nourish individual and community wellness at Penn and beyond.
Connect
Build community with a diverse network of students, faculty, and staff from all 12 Penn Schools. Reap the benefits of intentional peer mentoring by advanced SNF Paideia Fellows.
Experience
Apply for financial support for a summer internship that is related to SNF Paideia program themes. Funding could cover a stipend and housing costs while completing an internship (typically the summer after junior year).
Express
Cultivate your voice and leadership skills through writing and speaking opportunities available to SNF Paideia Fellows.
Create
Develop and execute your unique vision to integrate your academic interests with dialogue, citizenship, service, and wellness supported by up to $4,000 in grant funds, available to each Fellow each year of the program.
Grow
Refine your vision for your Penn education through personalized advising from SNF Paideia faculty and staff.
Structure of the Program
Seminars
Enroll in two half-credit, Fellows-only proseminars in the fall semester of the sophomore and junior years. Proseminars are academic courses that examine the scholarship of dialogue, citizenship, service, and wellness. Course work provides opportunities for students to integrate the course content with their own academic, personal, and professional goals, laying the foundation for their SNF Paideia capstone project.
Courses
Take an additional three Paideia designated courses, chosen to match individual Fellow's intellectual interests and academic schedule. Fellows will take at least one SNF Paideia designated course by the end of sophomore year. SNF Paideia designated courses will be noted on a student's transcript.
Capstone Project
Complete a senior capstone project that integrates a Fellow's major with civic dialogue, service, and/or wellness. This can be completed as part of the Capstone Project requirements of a student's major. Paideia staff will advise each Fellow to tailor the goals and expectations to align with major requirements, academic interests, and dialogue and civic engagement goals.
What our Fellows are saying
Being a Paideia fellow has let me explore my specific interests in nursing and allowed me to take courses that will not only make be a better clinician but a better person.
Meet Our Fellows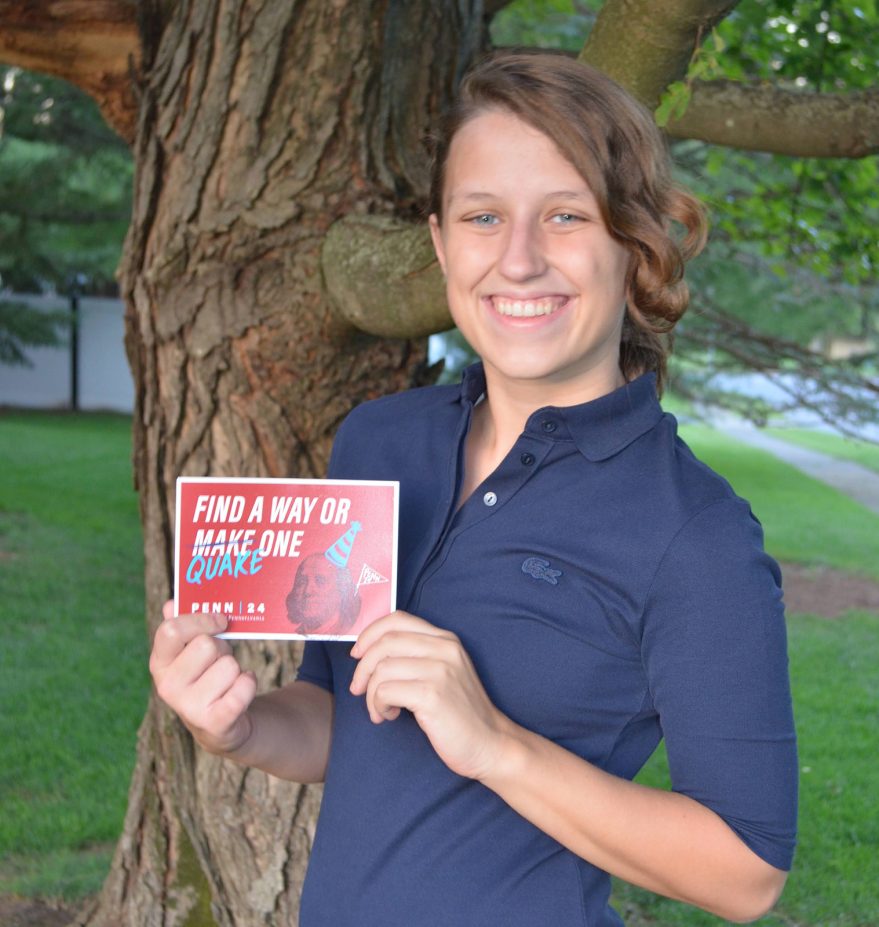 Fellow,
Class of 2024
"As a student with very interdisciplinary interests, the SNF Paideia Fellows program is perfect in allowing me to find my niche in activism. Specifically, while I plan on majoring in neuroscience and attending medical school, I want to employ public speaking and awareness in these endeavors. Whether it be through public health, mental health awareness, or bioethics, the specific coursework, guidance, and project-based nature of SNF Paideia will allow me to serve my community in the fields that interest me most."
Read More