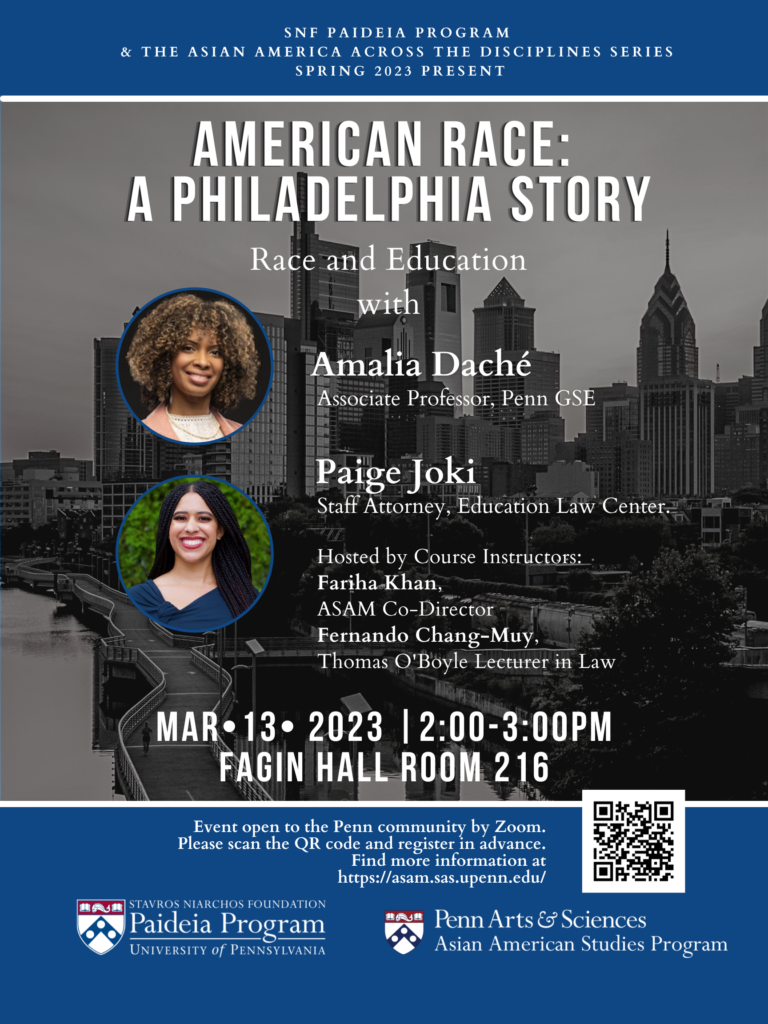 SNF Paideia Program & the Asian America Across the Disciplines Series Spring 2023 present: American Race: A Philadelphia Story – Race and Education with Amalia Daché, Associate Professor, Penn GSE and Paige Joki, Esq., Staff Attorney, Education Law Center.
Amalia Daché is an Afro-Cuban American scholar and associate professor of higher education at the University of Pennsylvania.
Paige Joki is a staff attorney at the Education Law Center, where she represents students, conducts trainings, and advocates to address the individual and systemic educational barriers facing students in Pennsylvania.
The event will be open to the Penn community by Zoom.