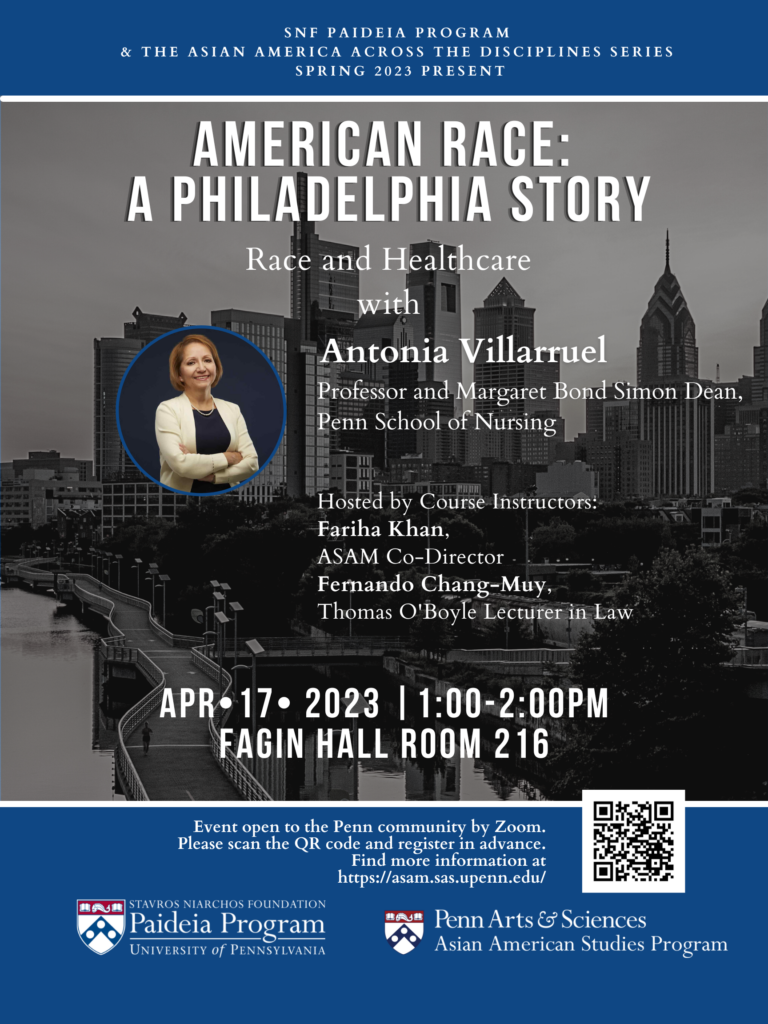 SNF Paideia Program & the Asian America Across the Disciplines Series Spring 2023 present: American Race: A Philadelphia Story – Race and Healthcare with Antonia M. Villarruel, Professor and Margaret Bond Simon Dean of Nursing at Penn.
As a bilingual and bicultural nurse researcher, Dr. Villarruel has extensive research and practice experience with diverse Latino and Mexican populations and communities, health promotion and health disparities research and practice.
The event will be open to the Penn community by Zoom.