This presentation focuses on early twentieth-century congregations in Harlem in which members claimed Ethiopian Hebrew heritage and navigated race and religion among Black Christians and Jews of European descent.
In an effort to deepen public understanding of race, this free online lecture series beginning January 2021 uses the prism of Jewish experience to examine intersections of race and religion, drawing lessons from the history of antisemitism, examining the role of Jews in the racialized culture of the United States, and exploring the role of race in Jewish identity. Leading scholars in Jewish Studies, Critical Race Studies, and Religious Studies will share insights and research that deepens the conversation about race, racism and anti-racism in contemporary society, both American and Jewish.
Panelist:
Judith Weisenfeld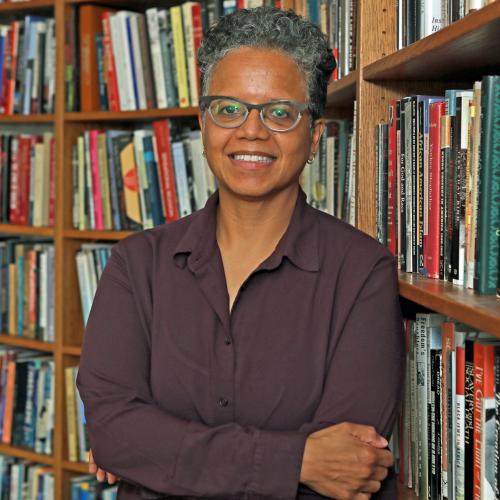 Judith Weisenfeld is the Agate Brown and George L. Collord Professor and Chair of the Department of Religion at Princeton University, as well as associated faculty in the Department of African American Studies and the Program in Gender and Sexuality Studies. She is the author of African American Women and Christian Activism: New York's Black YWCA, 1905–1945; Hollywood Be Thy Name: African American Religion in American Film, 1929–1949; and New World A Coming: Black Religion and Racial Identity During the Great Migration, which won the 2017 Albert J. Raboteau Prize for the best book in Africana Religions. Her current research explores the intersections of psychiatry, race, and African American religions in the late nineteenth and early twentieth centuries.