You read something which you thought only happened to you, and you discover that it happened 100 years ago to Dostoevsky. This is a very great liberation for the suffering, struggling person, who always thinks that he is alone. This is why art is important.
– James Baldwin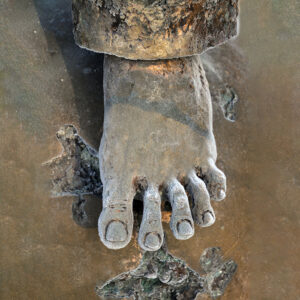 Here Baldwin finds a type of community through the writing of Dostoevsky, a man who lived in a different time, in a different place and besides being male, represented a host of different identities than those of Baldwin. Yet Baldwin describes this discovery, that of having the same experience as Dostoevsky, as being liberating; it in a sense freed him, however momentarily, from his "suffering, struggling" and "always think (ing) that he is alone."
Baldwin uses this encounter to explain the importance of art. We often look to other people to help us feel understood and connected and this is a good thing. But can empathy and belonging also come from reading and listening and looking at art? Can we feel known, understood and can that "liberate" us from the pain of feeling we are alone in our experience? Is there a way that that particular feeling reminds us that there is perhaps a larger human experience that connects across times and places and identity?
When I first read this idea from Baldwin, it immediately resonated and gave me a deep sense of comfort. Not only have I had the experience that he is describing, of finding myself in art and feeling deep connection but it gives me great hope and excitement for the serendipitous encounters I will have in the future with a painting or at a dance performance or while reading. To feel understood in art is a mysterious and profound empathic experience and I am deeply grateful to artists for creating the bonds that connect us as humans across time and space.