John F. Gamba, Sr.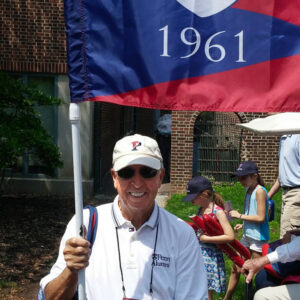 John F. Gamba, Sr., graduated from Penn's Wharton School and has an MBA from Drexel University.
After a decades-long career with what is now Verizon Communications, he retired as a Sr. Vice President. Since then, he's invested in several education technology companies, where he served as Chairman of the Board with one of them going public.
In 2006 he co-founded the Gamba Family Foundation. His motivation to focus on improving education is two-fold. First, having grown up in a family lacking financial resources, his life was changed forever by receiving a full scholarship to attend college. Since then he's lived with a commitment to repay the powerful act of goodness resulting from another's generosity. Second, throughout his career he's been taken by the "gap" for low-income children to secure a quality education.
He observed the divide whether it was in his business career, his time in the Army, his experience on public school boards, his early support of the DC Scholarship Fund, or when he served on the Board of the University of Pennsylvania's Graduate School of Education. In response he's felt compelled to improve education for disadvantaged students.
---
Mary Anne Gamba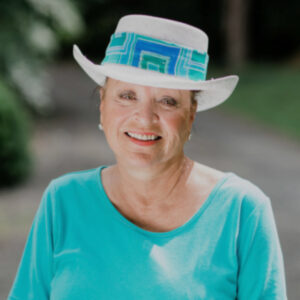 Mary Anne Gamba is a Co-Founder of the Gamba Family Foundation. Her commitment to improve the disparity in educational outcomes for marginalized children was ignited during the racially charged 1960s and 70s.
As Nurse-Social Worker at a Head Start program, she recognized the devastating impact of institutional discrimination. She responded by working on voter registration, managing school board campaigns for candidates aligned with her concerns, and volunteering in schools.
Her experience motivated her to seek insight regarding the complexity of race and socio-economics in American society.  That inspired her return to the University of Pennsylvania, where she graduated with a Master's Degree in Sociology. Thereafter, she taught Sociology at a Community College where she gained additional insight about the difficulties faced by minority adults as they sought to improve their lives, and those of their children, through education.
---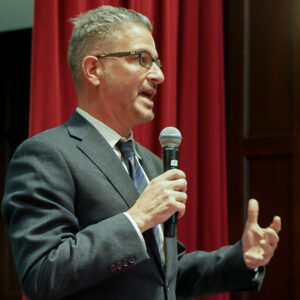 John Gamba, Jr.
A serial entrepreneur and graduate of the University of Pennsylvania, John Gamba, Jr has been dedicated to transforming education for most of his career.
In 1999, John co-founded PACE – The Partnership for Academic and Community Excellence. PACE was the first school-to-home communications network, connecting thousands of schools to millions of homes nationally and eventually sold to Blackboard, an international industry leader in education. John focuses on improving lives through education, having served on the boards of Penn's School of Nursing, and Ft. Myers, FL-based African Caribbean American Center (AFCAAM) and Dunbar High School, the world's first Microsoft Certified School.
John currently serves as Entrepreneur in Residence and Director of Innovative Programs at Penn's Graduate School of Education. In this role, John mentors education entrepreneurs, helps incubate new EdTech ventures, and oversees the Milken Education Business Plan Competition, which has awarded millions of dollars to worldwide education enterprises. John's work in the Gamba Family Foundation blends his focus on education reform with his passion for entrepreneurship and family engagement to help students become more college and career ready.
---
Beth Gamba Steel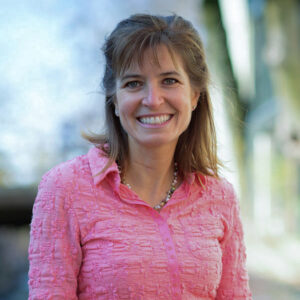 As Executive Director, Beth Gamba Steel leads and oversees the Gamba Family Foundation's governance, strategy, financials, grants-management, and operations. She manages long-term planning and ongoing maintenance to ensure the foundation's quality and efficiency.
Her stewardship of the foundation's fiscal responsibility and grant-accountability achieves the foundation's goals. In addition to her previous work in Montessori, she draws from her consulting work at Nextel and at Discovery Communications as well as her corporate experience at MCI Telecom where she managed several national partnerships.
As an English Major she earned her Bachelor's Degree from James Madison University in 1989. In combination with her social justice work and time volunteering in schools, Beth's contribution to the Gamba Family Foundation reinforces her commitment to put children first.