Representing the culmination of their semesters as part of the Comm 2760/Psych 2760/Nur 2760 course "How We Change," the students constructed each of their projects with dedicated research, considerable planning, and lots of glue. Indeed, the works impressed students and teachers alike with the care the teams put into finding solutions to campus and city problems. Just by looking at the students standing beside their poster boards, one could feel the commitment of teams that finished their work despite team members being absent from sickness or finishing their semester despite injury. The work put into the projects made the otherwise mundane event rather memorable.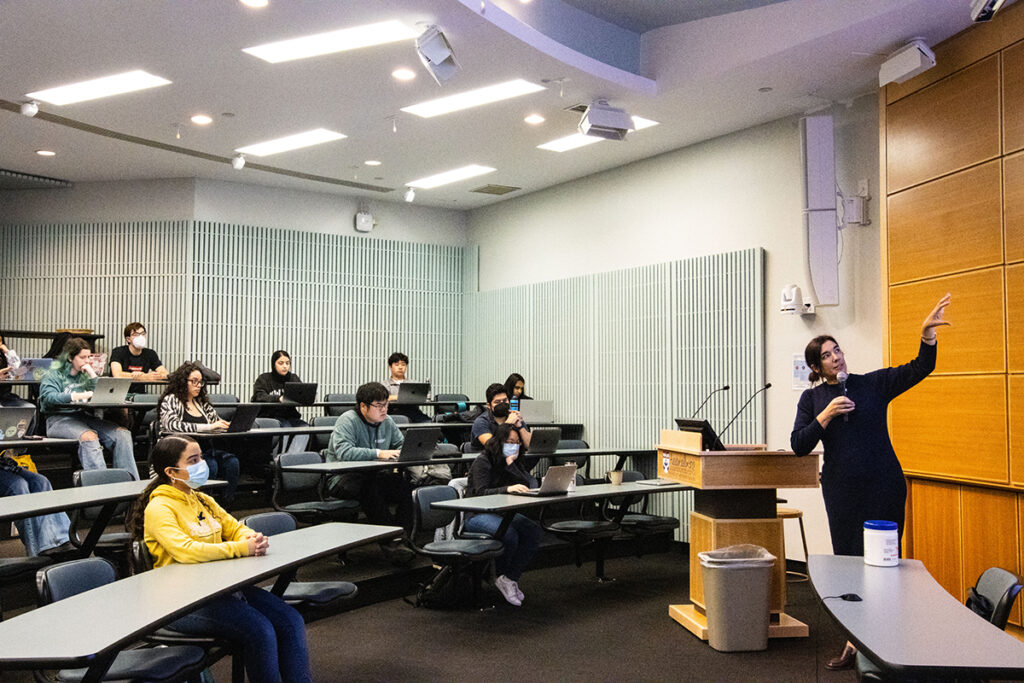 The plans were also compelling, with almost all of them addressing significant concerns on the campus that most people don't even know exist but that everyone can relate to. One project sought to tackle the "Penn bubble" in which students on campus struggle to venture off into all that Philadelphia offers. As the audience learned, students simply do not know about the different ways to get off campus, such as using SEPTA, and those who know how to use it often don't know where to go. The clever solution to this challenge was twofold. First, the team would utilize open seminars that people could attend to get free SEPTA passes, providing incentives for all groups of students to show up. After enticing students into the available sessions, the team would introduce a phone application that students could use to post reviews of businesses near SEPTA stops. This plan would solve the two major contributors to the "bubble" by providing people a reason to get onto trains and another to get off.
Another presentation of interest was a freshman's diligent effort to lay down a plan for controlling drug abuse in Philadelphia. The project she presented was especially impressive because she conducted the work on her own rather than with a team. She presented an entirely completed project with goals, research, methods, and possible enactment plans. She even created a functional website for audience members to view drug prevention materials and connect with others.
These were only some of the fantastic presentations the class readied for the big day, and all provided an excellent idea of what the Penn SNF Paideia Program tries to accomplish with courses like "How We Change." The program, named after the Greek word "Paideia," which loosely translates to the education of a whole person, was created to teach Penn students how to be ideal members of society. More than giving them abstract lessons in the arts and sciences, the program attempts to teach students ideas and practices that bolster their character as individuals in ways that go above and beyond the technical concepts taught.
In summary, the students of Penn's "How We Change" course proved how much they had learned in both their class and the City of Philadelphia. Each one of the presentations was detailed with a clear goal, theories, and steps to achieve said goal, all of which gave the audience a deep understanding of the solutions the students proposed. It left me wondering how much further these students had to go and what they would do later in life. Perhaps some will be driven to improve society and give back to the City of Philadelphia.