The SNF Paideia Program celebrates the news of Penn's new sculpture "Brick House" by Simone Leigh.  The sculpture is prominently positioned on Locust walk at 34th street, in front of the Weitzman School of Design.  Hailed by President Amy Gutmann as "add(ing) immeasurable depth [to] the public art accessible for viewing and studying across Penn's campus," Brick House also is something that President Gutmann anticipates will "generate countless conversations."
We are excited about engaging in those conversations about Brick House.  Particularly because we know the deep value of spending time contemplating and discussing the sculptures that ground our campus home here at Penn.   In fact, this semester we partnered with the Office of the University Curator and the Netter Center to offer two virtual contemplative social justice tours of Penn's sculptures.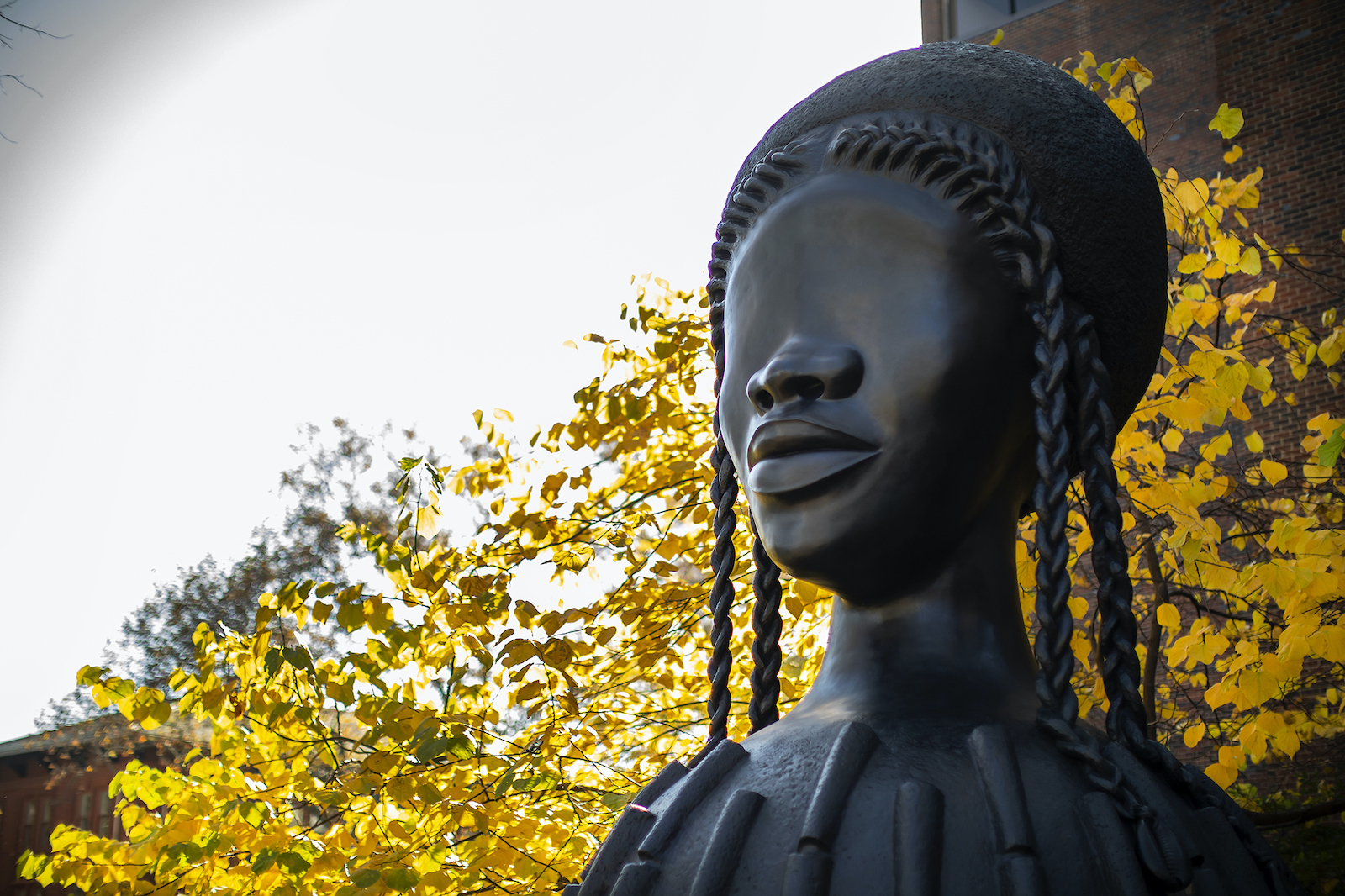 It was a phenomenal experience.  Students, faculty, staff and alumni participated in contemplating, discussing and learning about some of Penn's sculpture collection from a social justice perspective.  Fautsine Sun, the Academically Based Service Coordinator at the Netter Center, shared with us the importance of wellness for sustaining social justice engagement.  After we spent time silently beholding a sculpture, we shared our perspectives on what we "saw" when we took time to really look at the sculpture.  This was followed by our University Curator, Lynn Marsden-Atlass and our Collection's Manager Lynn Dolby teaching us about the deep social justice roots of the sculpture and some of the messages the artist may have been trying to convey in the work.  We "moved" between each sculpture by engaging in wellness practices led by Penn GSE Dr. Elizabeth MacKenzie.  The sculptures included in this tour were Jacob Epstein's "Social Consciousness"; Louise Nevelson's "Atmosphere and Environment"; Alexander Archipenko's "King Solomon" and Robert Indiana's "Love."  .
We will partner again in the spring semester to do more contemplative social justice tours and this new sculpture, "Brick House" will now be included.  Though the tours were virtual this semester we hope, in the future, we can do the tour in person to get a sense of the size and scale of each.  We are deeply grateful to our partners for helping us to better converse together about Penn's campus which we all share.