Wednesdays, 3:30 PM – 6:29 PM
Through this course, students are exposed to the content (evidence, research, and misconceptions) and the context (people, places, and systems) that impact health as we generate compelling human-centered design and science-based strategies that can impact the lives of those who live within and beyond our local Philadelphia community. It culminates in the ideation, development, and realization of a collaborative project that strategically communicates, educates, or otherwise works to improve health at the individual, institutional, or community level.
The course includes direct, project engagement and guest lectures from healthcare, design, communication, and health research professionals. It incorporates targeted skill building and software training, individual and group activities, class conversations and critiques, and community engagement. From this foundation, the goal is to create real, implementable, and innovative solutions to health and healthcare challenges that embody design in action.
Students with a semester level of Freshman may not enroll.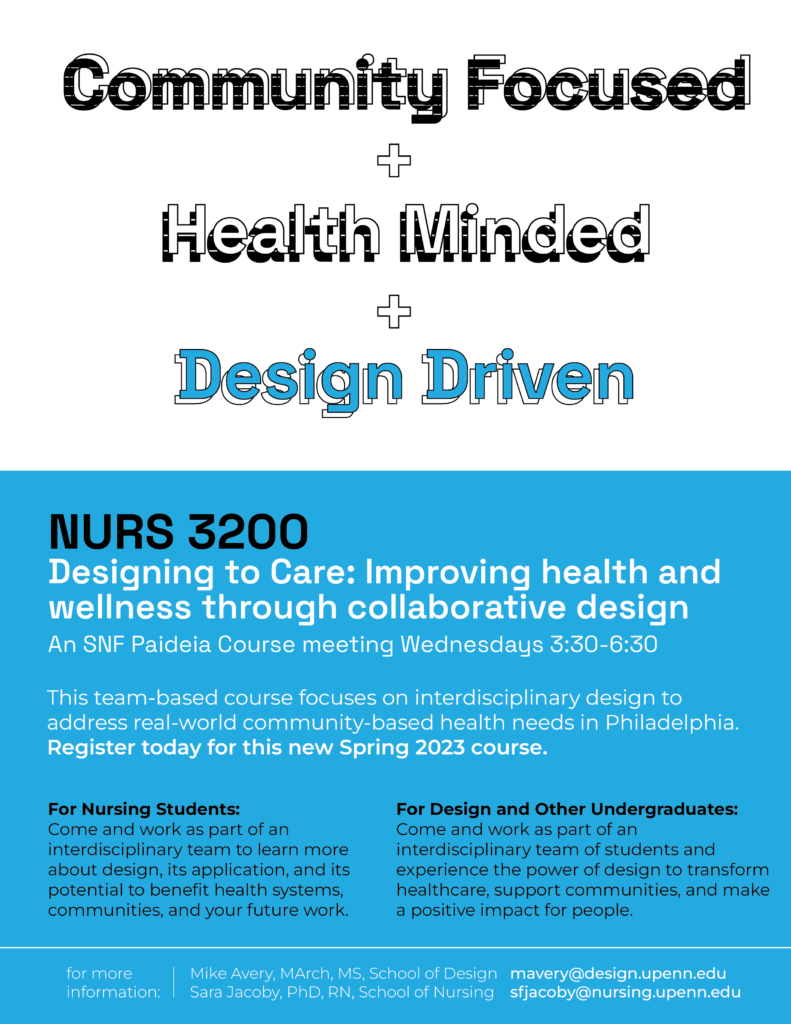 Section Attributes
Designated SNF Paideia Program Course (UNPP)
NU Sector Society and Soc Struct (NUSS)