Learning to Listen in Troubled Times: Ernesto Pujol (The Listening School/The Listeners) and Aaron Levy (The Listening Lab)
This noon-time event features social choreographer Ernesto Pujol in conversation with curator/scholar Aaron Levy. Pujol and Levy will discuss their deep engagements with listening, and will illuminate the ways listening can be a form of care and grounds for transformation. Deborah A. Thomas (Director, Center for Experimental Ethnography) will moderate the discussion.
Following this conversation, Pujol and Levy will lead intensive workshops in which participants will experience their approaches to and strategies for listening. Workshops begin at 1:30pm and run concurrently; participants may register for only one.
Please note that this is a hybrid event, only current members of the Penn community (students, faculty, and staff) are permitted to attend in-person. All other attendees will take part virtually, using the Zoom link in their order confirmation email. The intensive workshops that follow the lecture will be in-person only and open to members of the Penn community. 
ABOUT THE SPEAKERS: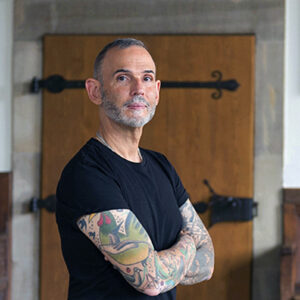 Ernesto Pujol is a site-specific performance artist and social choreographer. His interdisciplinary projects draw unapologetically from world religions as embodied cultural material containing the rich performativity of belief. A portraitist of place, Pujol strives to reclaim historic public space from distractions, revisiting emblematic architecture and mythical landscapes. Pujol is the author of "Sited Body, Public Visions, silence, stillness and walking as Performance Practice" and "Walking Art Practice, Reflections on Socially Engaged Paths".
Register for Workshop with Ernesto Pujol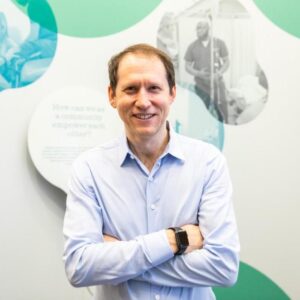 Aaron Levy is the Executive Director and Senior Curator of Slought, a Philadelphia-based non-profit organization, where for nearly two decades he has harnessed the power of university and community collaboration in developing shared programming and networks of solidarity. Levy has also worked to elevate stories and histories of the struggle for justice in Philadelphia and beyond, and to inscribe practices of mutual aid, community care, and health equity within the cultural and academic sectors. He is Director of the Health Ecologies Lab as well as the Social Justice and Arts Integration Initiative in the School of Social Policy & Practice at the University of Pennsylvania, and Special Advisor for Health and Humanities Initiatives at Penn Medicine Academy, where he directs the Penn Medicine Listening Lab. Levy is also a Senior Lecturer in the Departments of English and the History of Art at the University of Pennsylvania, where he has taught since 2002. A passionate advocate for project-based learning, his courses apply the humanities to such diverse fields as curatorial studies, social work, design, and health.
Register for Workshop with Aaron Levy
A collaboration between SNF Paideia Program, Stuart Weitzman School of Design, and Center for Experimental Ethnography at Penn. 
If you need a disability-related accommodation, please contact: info@snfpaideia.upenn.edu. Requests must be made by 11/5/21. If requests are made after this date, we will not be able to provide the requested service.