"As most of you are aware, The University of Pennsylvania is the subject of a controversy regarding its egregious treatment of the bones of two children killed in the tragic 1985 Move bombing in Philadelphia. Last night I learned that a rally is planned on Penn's campus, scheduled opposite our panel. Holding a discussion about the importance of social activism regarding issues of race and racism, while an example of such activism – aimed at our own university – is happening seems counter to the very purpose of the panel and the larger series on racism and anti-racism of which it is a part. For this reason, we are regretfully cancelling the panel. For those of you on or near campus, I suggest you safely and peacefully attend the rally instead. It is scheduled to take place at the Penn Museum (33rd and Spruce Streets) starting at 5:30PM on Wednesday April 28. I suspect you will learn more about the ongoing struggle for racial justice than we could teach you."
~Michael X. Delli Carpini, Faculty Director, SNF Paideia Program
Canceled – Panel Conversation for Racism and Anti-Racism in Contemporary America
"Social Activism and Social Movements"
Panelists:
Videos from prior panel discussions are available on YouTube.
Health and Wellness Disparities
---
---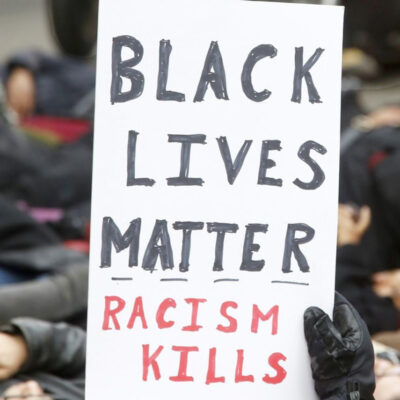 "Racism and Anti-Racism in Contemporary America" is a preceptorial designed to provide a broad overview of the causes and consequences of racism in the United States, as well as ways in which this deep-seated "stain" on American society has been and might better be addressed. While racism and other forms of discrimination affect people of various identities, and exist in different forms across the globe, the focus of this preceptorial is specifically on racism towards African Americans in the United States. We hope to develop future preceptorials addressing other forms and locations of discrimination and structural inequality in the future.
"Racism and Anti-Racism in Contemporary America" will consist of a unique series of 13 interdisciplinary conversations among leading scholars and practitioners drawn from a wide range of fields. Each conversation will focus on the ways in which institutional racism is deeply embedded in different parts of our economic, political, social, and cultural systems. While each conversation will have its own dynamic, all will be organized around three central questions:
What is the current state of racial disparity regarding the topic?
What are the root causes of this disparity?
How has or might this disparity be best addressed?
See the full list of upcoming panel conversations.
A collaboration of the SNF Paideia Program, the Office of the Vice President for Social Equity & Community, the Office of the Provost, the Andrea Mitchell Center, Civic House, and New Student Orientation and Academic Initiatives as part of the Year of Civic Engagement.