In early May as the school year wrapped up, I had the opportunity to travel to Spain through a course in the School of Nursing and with the help of funding from the SNF Paideia Program. As a nursing student, it can be very difficult to step outside of the nursing bubble because of the rigorous, structured coursework we are required to complete. As a SNF Paideia Fellow, with every opportunity I can, I've tried to grow as not just a future nurse but also as a person during my time at Penn and to ground myself in the four SNF Paideia pillars-dialogue, citizenship, wellness, and service. Different seasons of my undergraduate career have had me focusing on different pillars but as a nursing student, wellness, service, and dialogue are at the center of who I want to be as a clinician in the future. As a Health Services Management minor, I've focused on one of my other passions, health policy and the structure of our healthcare system and when I found this class that offered a hands-on comparison between the Spanish and US healthcare systems I was incredibly interested. What truly sold me on the class was the course's opportunity to converse with students from not just other schools in the US but also British and Spanish nursing students. I instantly knew I wanted to take the course.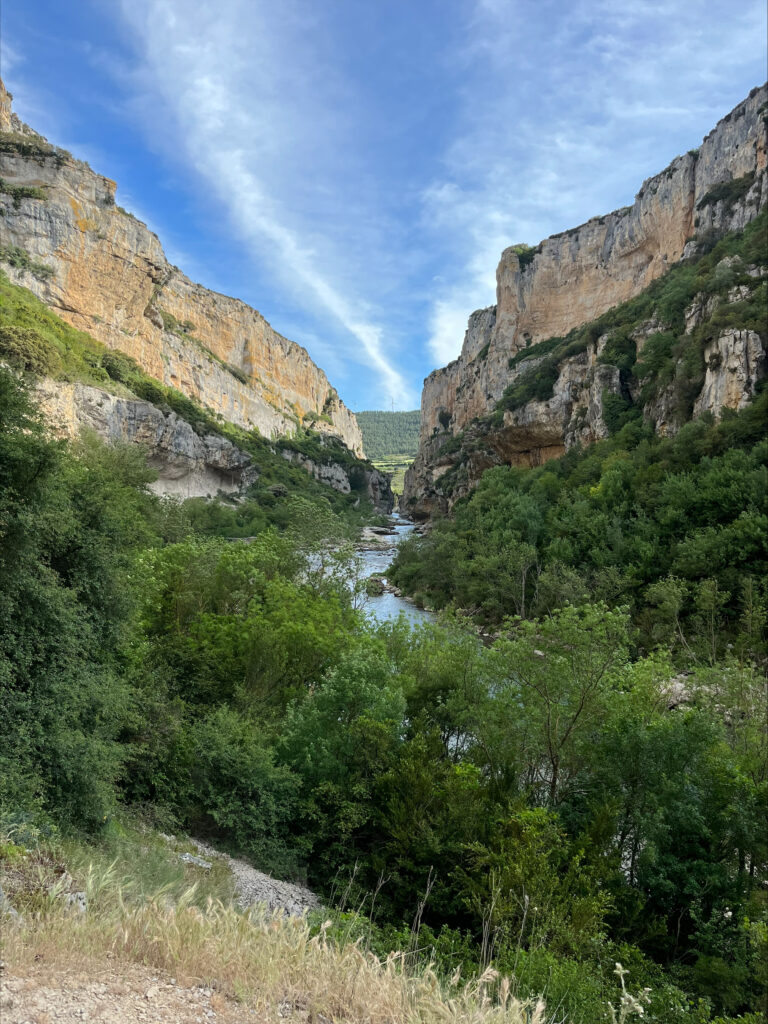 "Meat and Potato Learning – Going Abroad"
Before our trip, we met as a class four times throughout the semester for 3 hours discussing current news in healthcare, learning about the basics of the Spanish healthcare system, and writing research papers on an issue important to us in healthcare. Throughout the course, the professors stressed that the real learning or "meat and potatoes" of the course would come once we made it to Spain. It was an understatement, the ten days I spent in Spain provided new experiences, friendships, and a greater global understanding of the profession I will be entering in a year.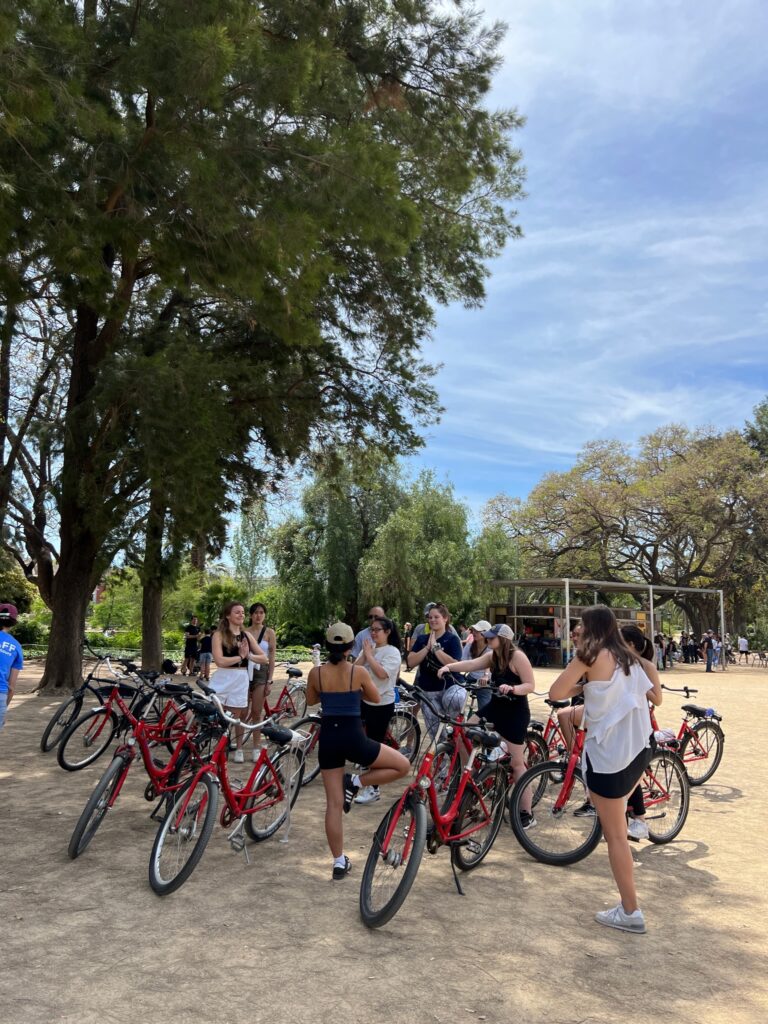 Starting our trip in Barcelona, sixteen students and two professors who had only met together in our scheduled classes during the semester all began to explore the city together, learning about the history of Catalunya through a guided bike tour and a visit to Sagrada Familia. After a whirlwind 36 hours in Barcelona, we took the train to Pamplona, a city located in the heart of the Navarra region of Northern Spain where our program was set to begin the following Monday. We used the weekend to explore the city and become familiar with the area. We explored the Old City and watched the final of the Copa del Ray, the Spanish league soccer championships where Pamplona's home team faced Real Madrid. The streets were packed with people in Osauna Pamplona's red jerseys all celebrating together. A slow Sunday brought us to the Parque de La Taconera where we admired the sprawling bright green landscape of Northern Spain.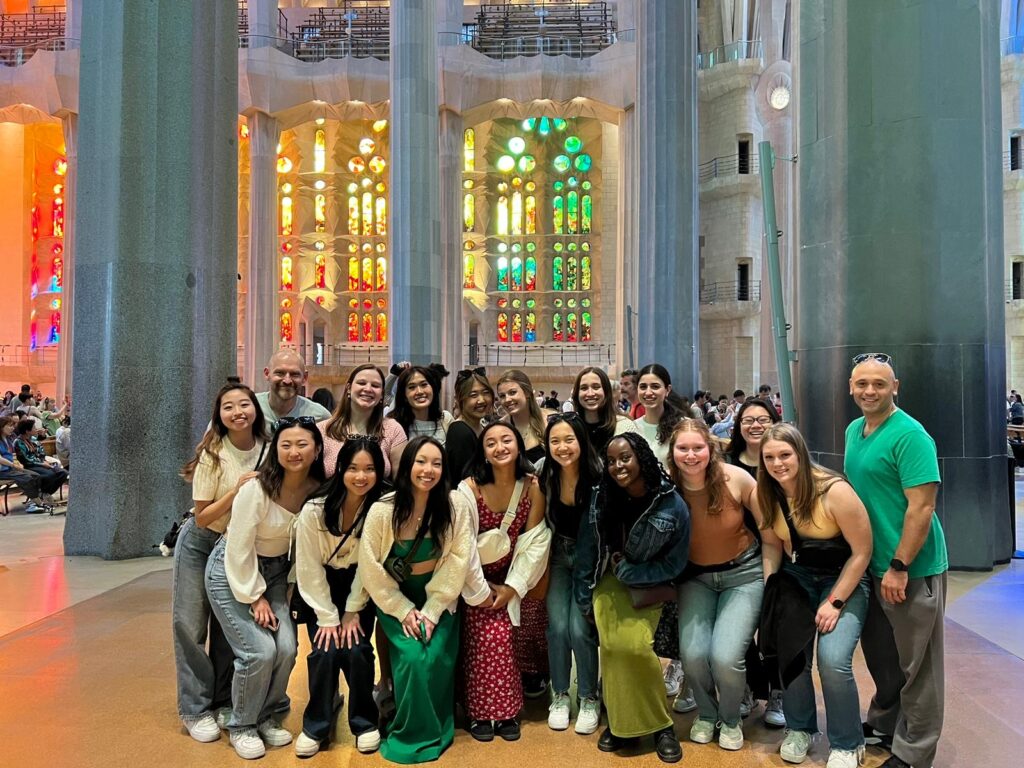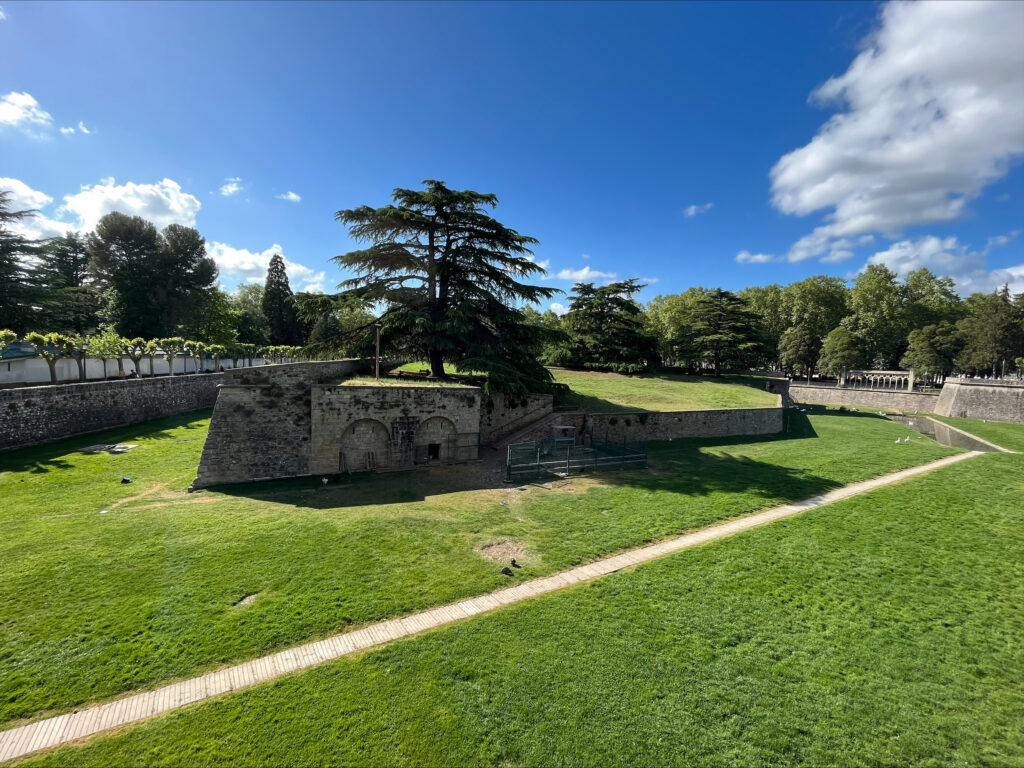 Educating the Whole Person in Spain
Bright and early on Monday morning we started the Nursing Sumer School Program that was hosted by the University of Navarra. The University of Navarra is one of Spain's top nursing schools and, similar to the SNF Paideia Program, grounds itself in educating the whole person through contributing to academic, cultural, and personal growth during students' time at the University. Their mission as a school and for us during the program was to stimulate the development of the personality in all its dimensions: professional skills, cultural, and artistic as well as foster innovation and development and they absolutely delivered on their intent. Through the course, we experienced both didactic and experiential learning that connected us to the other schools and participants. The program hosted students from six different institutions, the University of Navarra, the University of Pennsylvania, Birmingham City University (UK), the University of Illinois, the University of North Carolina, University of Indiana, and lecturers from Sweden and Nigeria. Together, we listened to lectures on "Person-centered care: Designing value-constellations for the future", "Should nurses be present in the media? Consequences of their invisibility and tactics to increase their media coverage", and "Disaster Nursing and Climate Change". We participated in simulations on Pediatric CPR, postpartum hemorrhage, and immobilization techniques, and also learned how to suture. We learned about the Spanish healthcare system's design through lectures on the role of a nurse, nursing in both public and private hospitals, how the universal healthcare system impact types of care provided in different settings. We also visited public and private hospitals that allowed us to truly gauge differences, and more often than not similarities in care. But we didn't just learn about healthcare in Spain. We heard about a program at the University of Navarra designed to give students an immersive experience in Spanish culture so that they would be able to learn about different cultures and communities through experience, not just in a classroom.
How art and community can inform the practice of nursing
We combined art and nursing at the University of Navarra Museum and examined how we can interpret the end of life through art, adjectives that we found to best describe us and qualities we had that we would need as future nurses. We explored Spanish culture through visits to San Sebastian, Foz de Javier, Palau Olite, and Ochoa Winery. The highlight of the entire cultural week was a visit to the Plaza de Toros de Pamplona. One of the richest pieces of Pamplona's history is its 8-day-long festival in July where bulls run through the streets in the morning before six bullfights each day. If you've heard of the running of the bulls, that is Pamplona! We toured with students from all schools on the program and heard from the University of Navarra students who had family members who had run with the bulls and who went every year to watch all eight days of bullfights. We learned about all three stages of the bullfights and the rituals in the morning and throughout the day. It was an exciting, silly, and incredibly fascinating way to wrap up our program.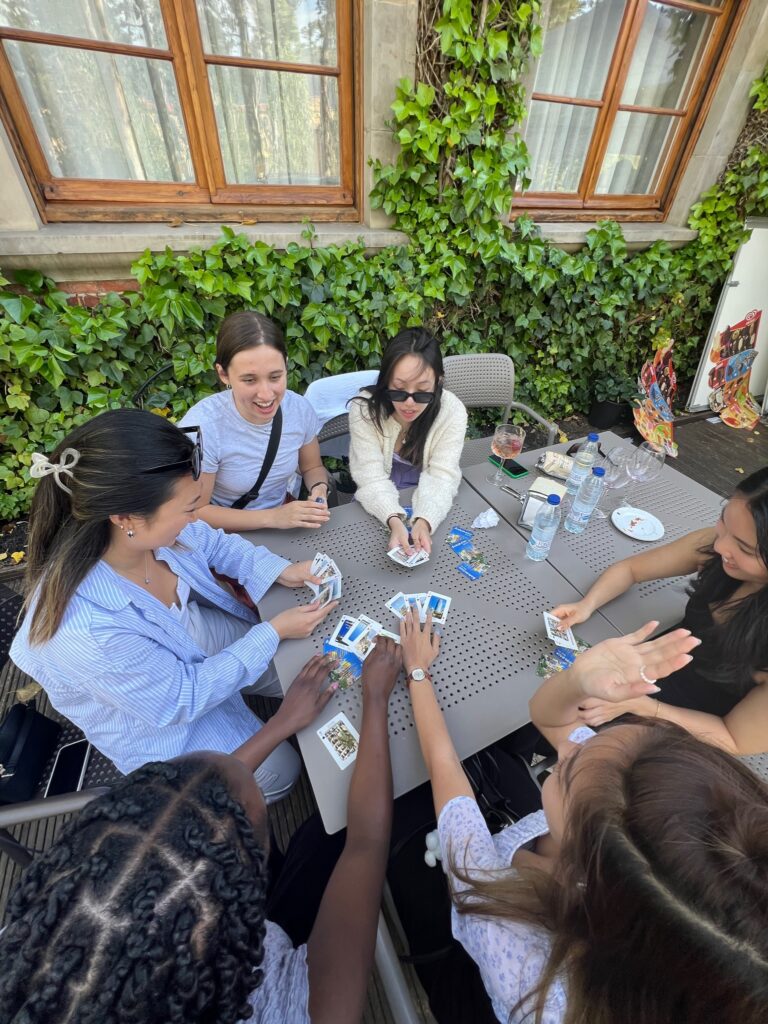 My favorite part of the trip was the people I met through the program. As my classmates and I sat together at 8 pm dinners of paella and tapas, we all began to talk, share, and learn-the core of dialoguing. All regions of the United States were represented from the Penn cohort, and, while we were all nursing students, each one of our futures was different. Some students were seniors who had jobs lined up while others were sophomores who had just begun their first clinicals. We laughed and talked about future plans, where our careers were going to go. We talked about our plans to get advanced practice degrees but also the balance we wanted to find between our work. And most importantly, we talked about the random things, like the question "If you could do one other silly job, what would you do?"(which is a great question to ask yourself, some examples are: a postal worker, a children's novelist, a spin instructor, and the person who names nail polishes). We sang our way through lovely renditions of Do Re Mi from the Sound of Music soundtracks, played a lot of the card game PIG (like spoons but with a "frogger" twist), and did yoga in the middle of one of Barcelona's most popular parks. It was a lovely reminder that connection can be found anywhere, in any group of people, when you're willing to listen, learn, and dialogue with each other.