Presentation by Dr. Andrew Newberg, Neuroscientist in conversation with Dr. Justin McDaniel, Chair of Religious Studies
About the Panelists: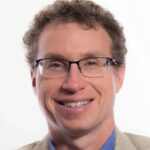 Dr. Andrew Newberg is a neuroscientist who studies the relationship between brain function and various mental states. He is a pioneer in the neurological study of religious and spiritual experiences, a field known as "neurotheology." His research includes taking brain scans of people in prayer, meditation, rituals, and trance states, in an attempt to better understand the nature of religious and spiritual practices and attitudes.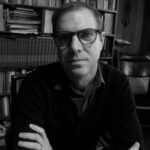 Professor Justin McDaniel's research foci include Lao, Thai, Pali and Sanskrit literature, art and architecture, and manuscript studies. His work on pedagogical methods in the controversial courses Existential Despair and Living Deliberately have been featured on NPR, Huffington Post, Washington Post, and many other venues. He has published over 100 articles and book reviews on a wide variety of subjects in Buddhist Studies, Material Culture, and Religious Studies.
As an extension of the Mystics and Visionaries: Art and Other Ways of Knowing seminar, this partnership between the Department of Fine Arts and the SNF Paideia Program is the first of two public Zoom dialogues that will be offered to explore ideas of nonlinear modes of being and knowing. The second dialogue with Ernesto Pujol and Carol Muller, "Other Ways of Knowing: The Listening Project", took place on April 1st.